O Ring is the common seal. IKSONIC rubber seals provide the industry's largest O Ring stock, including custom special EXTRA LARGE size, each of the standard AS568 and ISO 3601 size, as well as the following:
From the inside diameter 0.031″ (0.794 mm)  to  26.0″ (66.04 cm)
From (2.38 MM) 0.094″ outer diameter to 26.5″ (67.31 cm)
From 0.031 inches (0.794 mm)  cross section to 0.250″ (6.35 mm)
In addition to standard imperial and metric sizes, IKSONIC rubber factory also carries a variety of non-standard O Ring sizes. With the stock more than 8,000 different sizes O-ring, we have what you are looking for, we can ensure that large or small quantities of any size for immediate delivery.
O Ring Selection Guide
AS568 Standard O-rings Specifications
ISO 3601 standard metric O-ring Specifications – Download List ISO 3601
BS British Standard O-ring Specifications – Download List BS
All standard and non-standard O-ring size
There are problem on finding a standard or non-standard O-ring size ? You can always contact us your questions or use our online O-ring size search.
Ordering convenient, fastest delivery
When you're ready to begin, submit an online inquiry to within 24 hours from our professional sales team offer. Most likely you need the size and compounds in our more than 300 million of the O-ring inventory. You receive no intermediate delay immediate shipping. Remember: With IKSONIC rubber, you buy directly.
Application of the standard O-ring material
We offer the following six (6) standard rubber material hardness range (Shore A) hardness, to effectively meet any conditions of use:
Viton / FKM /FFKM:
Viton (FKM) performance chemicals, oils, excellent resistance to extreme temperatures (-13 ° F to + 446 ° F), low compression set, low permeability and excellent anti-aging properties. Applications include: aircraft engines, automotive fuel handling systems, and chemical processing industries. Viton is also suitable for high vacuum applications. It is not recommended to expose one, and Skydrol® base fluid. Custom compound with improved chemical and temperature resistance. read more
Nitrile / NBR:
nitrile rubber (Buna-N) is an elastomer most widely used because of its petroleum products, operating temperature range has excellent resistance (-40 ° F to + 257 ° F) and the best performance and cost of a value. It is an ideal material for the aerospace, automotive, propane and natural gas applications. While increasing the temperature range up to + 300 ° F special hydrogenated nitrile (HNBR) compounds may directly increase ozone, sun and weather exposure resistance. read more
Ethylene – propylene / EPDM:
EPDM have heat, water and steam, strong base, weak acid and oxygenated solvents, ozone and sunlight (-40 ° C to + 275ºF) outstanding resistance; but it is not recommended for use in gasoline , petroleum oils, hydrocarbon environment. This popular mix is usually the preferred low-torque drive belt applications. read more
Fluorosilicone / FVMQ:
fluorine (-75º to + 400ºF) combined with good high temperature stability and low resistance silicone fuels, oils and solvents fluorocarbon. FVMQ is unparalleled aviation fuel systems, automotive fuel emission control systems, and meet or exceed government, military, aerospace, automotive, industrial and commercial specifications. However, due to the relatively low tear strength, high friction and limited abrasion resistance of these materials, they are generally not in dynamic applications. They also do not recommend exposure to brake fluid, hydrazine or ketone. read more
Silicone / VMQ:
silicone in the family, you will find that it is better than the static sealing compound under extreme temperature conditions. Standard compound processing temperature -85º to + 400ºF. Because they are very clean, not impart taste or odor silicone compound in food and medical applications popular. Phenyl silicone resin may be used in particular to reduce to -148 ° F. read more
Neoprene® / CR:
Neoprene (-40 ° to + 250ºF) at reasonable prices, and has oil, ozone, oxygen and sunlight aging, relatively low compression set, good good toughness and excellent physical toughness, . It is sealed refrigeration industry preferred material because of its resistance to ammonia and freon. read more
Let us know if you need the material meets the following certificate; UL, MIL, AMS, ASTM, FDA 21 CFR 177.2600, USP VI grade, or ISO 10993 we have to meet the specifications you are looking for a lot of specific compounds.
Need help selecting an O-ring material? Try our new, interactive material selection guide. Size or material selection for the O-ring to help, please contact us.
* Note: Please check the latest version of the current standard. We strongly recommend that in all cases, specific dimensions and the compound before the sample application should be used in production testing.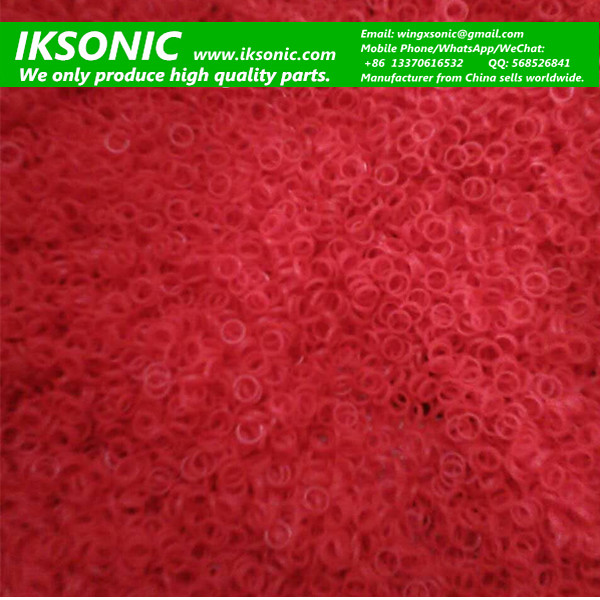 Silicone O Ring food grade material FDA certificate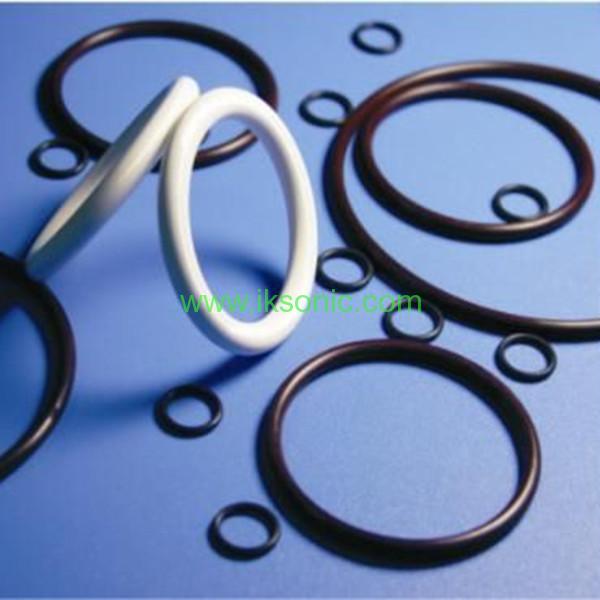 Anti-implosion Aflas fluoroelastomer O Ring Manufacturer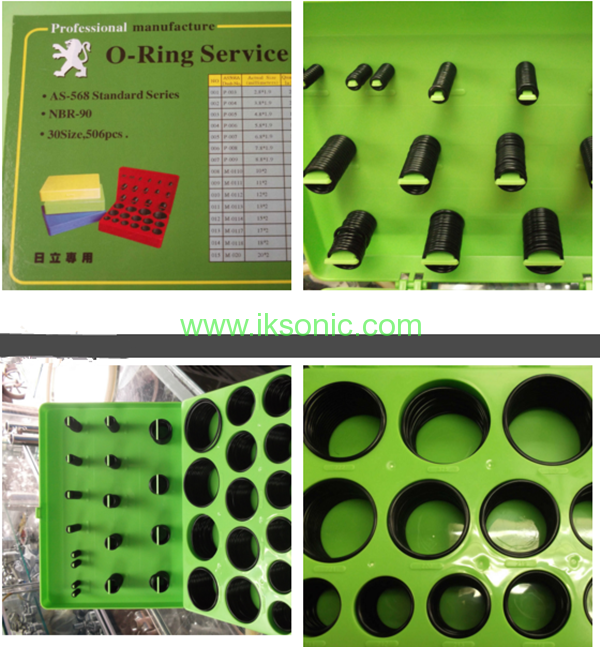 manufacturer rubber seal o ring kit Hitachi repair kit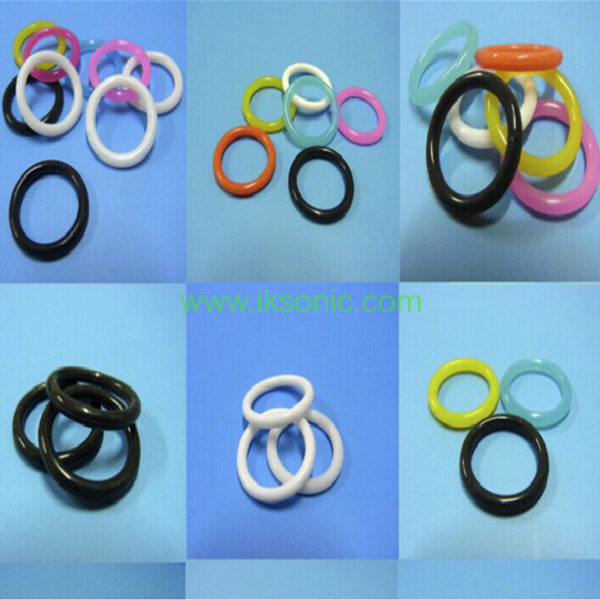 Colorful rubber band o ring