Fabric Reinforced Inflatable Rubber Seal air seal bladder
Expert and designer for Fabric Reinforced Inflatable Rubber Seal bladder seal.
Description
Fabric Reinforced Inflatable Rubber Seal air seal bladder
Fabric Reinforced Inflatable Rubber Seal
iksonic manufacture Fabric Reinforced Inflatable Rubber Seal.
Large Inflatable Door Seals for the factory Processing Wood
Large Fabric Reinforced Inflatable Rubber Door Seals Product: EPDM rubber Seal
Use: Inflatable Seal for various application.
Description: Fabric reinforced EPDM rubber profiles meet the demanding requirements of sealing large 12′ X 20′ sliding doors on the steaming chambers used to prepare logs for the factory of plywood processing.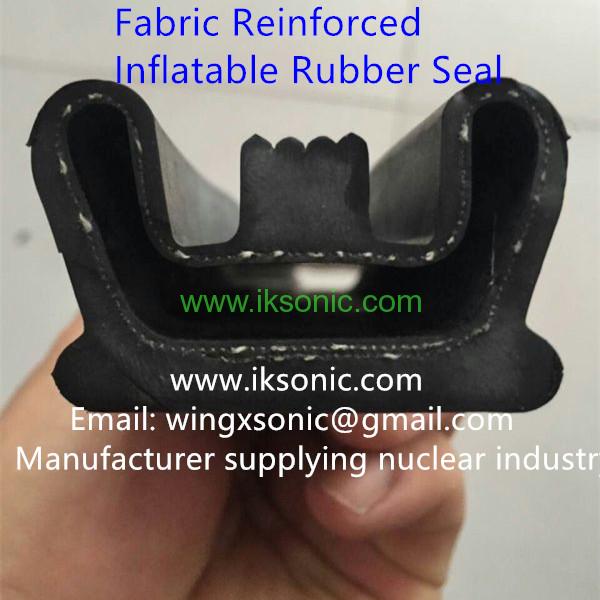 Customized Reinforced Inflatable Seals seal ring with fabric reinforced, wear-resistant air bag seal, air bladder ring.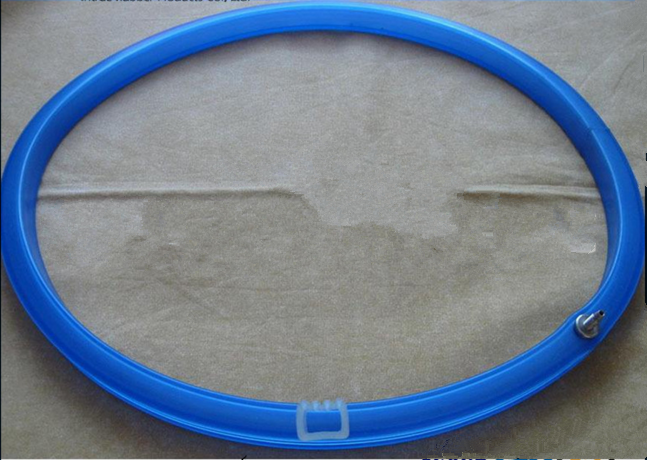 China manufacturer of Customized expansion inflatable rubber seals, colored inflatable silicone seal ring EPDM NBR  Oil resistant Buna-N rubber, silicone rubber heat-resistant.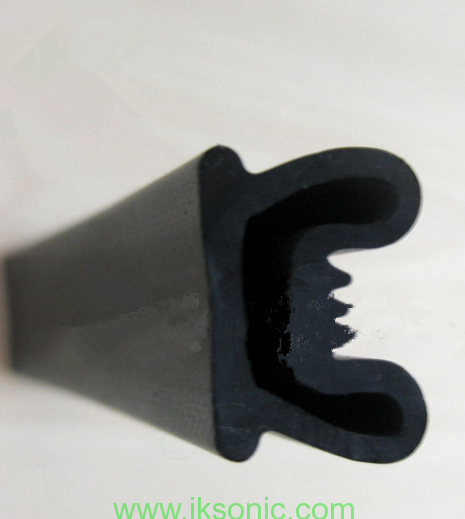 Manufacturer supplying inflatable seal for nuclear industry application.
click & send an product inquiry to IKSONIC team. Email: wingxsonic@gmail.com  Skype ID: wingxsonic    WhatsApp/Mobile/WeChat: +86-13370616532  , +86-15315489052    WeChat: taishanfu
Inflatable seals, also known as air bags, air rubber bladder seal, inside a hollow, with one or more charge (discharge) gas nozzle. EPDM rubber case at the request of anti-aging;; use case at the request of high temperature silicone rubber material NBR acid corrosion in the presence or oil contamination.
Inflatable seal is mainly used in the following conditions:
Seal gap between the large doors and hatches. Such doors are generally larger circumference, the affected machining and assembly accuracy or ambient temperature changes produced by thermal expansion and contraction variation, resulting in the need to seal the gap or inconsistency is changing, its range is generally in the 3 5mm or even larger, the ordinary seal is difficult to achieve the desired sealing effect. In this case, with the gap on the need for a change of seal products, the inflatable seal ring is to meet this requirement and successfully developed a new type of seal and technological achievements;
Frequent opening and closing of the conduit port and valve. Mainly in the power and chemical industries dust pipeline, this pipeline needs regular open, clear and then turn off. Such pipes are generally located in more than ¢ 300mm, flange cover and ordinary bolt lock seals plus will increase a lot of maintenance work and installation difficulty. If you are using inflatable seals, these problems will all be solved, use a few bolts with bolts I do not even know you can only use only snap lock;
Powder bags automation canned food. An inflatable seal in the filling port installation, put a plastic bag after plastic bag seal swell swelling, deflated after the canned finished bags off automatically. In this case greatly improve the efficiency of canned;
In addition, pharmaceutical machinery; laboratory equipment in the field is also widely used.