Description
The IKSONIC factory specializes in producing all kinds of PTFE products, PPEK, Deweilong, piston rings, guide rings, Japan imported PTFE, PTFE pipe bushings, and wear-resistant, high temperature and corrosion resistant products. Excellent price, welcome to negotiate.
Our plastic screw could meets slotted countersunk head screws DIN963 standard.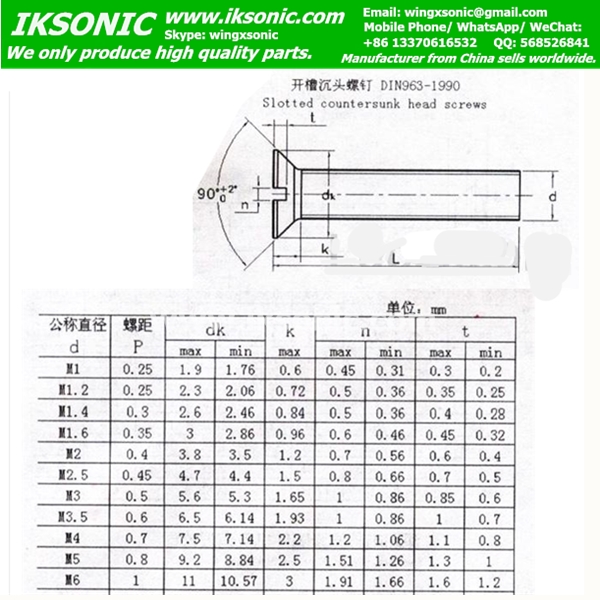 Specifications: M3 to M16 Length L can be customized at will, different lengths of different prices The listed price is only a rough, please ask for the specific price.
Need hexagonal PTFE screw,, please email us to ask: Hexagonal PTFE screw M3 to M16 length can be customized. .
For the pan head PTFE screw, please email us to ask: Pan head PTFE screw M3 to M16 length can be customized. .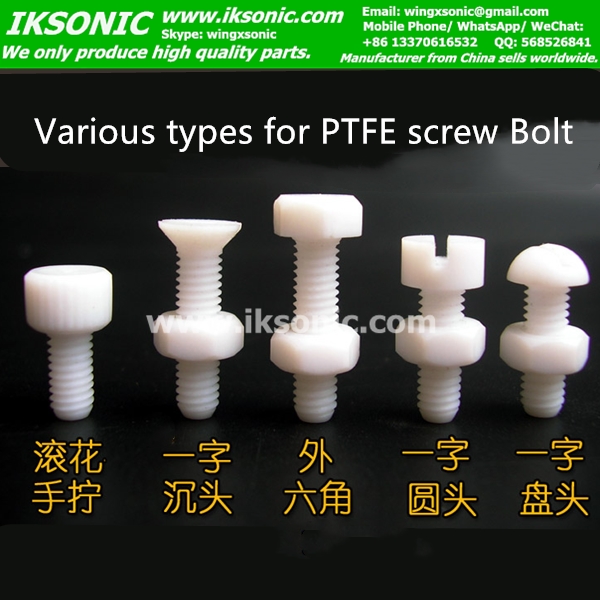 There are too many types for PTFE Teflon screw bolt screw specifications and models, there is no way to list the prices one by one, welcome inquiry! !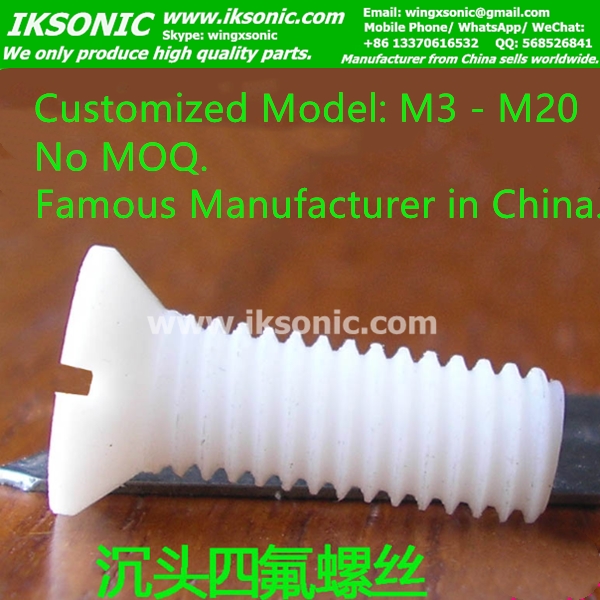 Some sizes in stock:
M5*15
M5*20
M5*25
M5*30
M5*35
M5*40
M6*10
M6*12
M6*15
M6*20
M6*25
M6*30
M6*35
M6*40
M8*12
M8*15
M8*20
M8*25
M8*30
M8*35
M8*40
The PTFE screw is basically not in stock, and it is customized according to the size of the customer's needs. The delivery time is usually about 3 days.