Trailer Parts
IKSONIC can manufacture all types of spare parts for trailer parts, We also can design the molded trailer spare parts for your demands with the lowest cost. Please donot worry about the mold tools. We have our own the mold tools production center.
We are supplying the boat trailer accessories and truck trailer accessories for the manufacturer and distributor of boat trailer and RV worldwide.
Just Inquire us if you need to receive our Catalog for boat trailer part.
We appreciate if  you could let us know your detailed demands for trailer parts.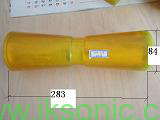 Polyurethane roller Rubber rollers for boat trailer parts replacement from www.iksonic.com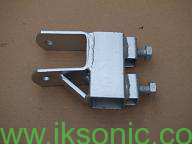 welded metal galvanized hot-dipped for boat trailer spare parts replacement from www.iksonic.com boat trailer parts

Mudguard metal for boat trailer parts replacement & boat trailer accessories from www.iksonic.com