The manual winch is driven by a gear, and the winch wire rope reel pulls the cargo by rotating a wire rope wound around it. It comes with an automatic brake that makes it safer to operate. When the trailer winch wire rope pulls the cargo and the winch reel remains stationary, the brake employment will automatically open.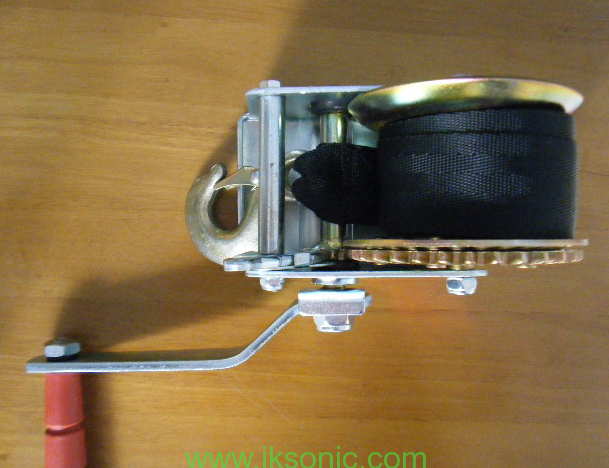 Instructions for using trailer winch:
Manual trailer winches are another option outside the car winch when a variety of rescue work is required. Its biggest advantage is that it can be portable and can be connected from any direction of the car. Lightweight and strong, electroplated, pressed steel structure, steel cable pulls the unit propelled by the pulley through two internal forks. These forks pull the cable while the winch is in forward mode and are also an automatic brake system. The fork will automatically lock when the grip is increased. The manual winch can also be used for lifting (lifting force is about 65% of the drag force).
The manual trailer winch is a lifting tool for many places. The manual winch can self-rescue in harsh environments such as snow, marshes, deserts, beaches, muddy mountain roads, and may perform operations such as clearing obstacles, hauling items, and manual winch installation facilities under other conditions. It is military and police, petroleum, Safety equipment that is indispensable for hydrology, environmental protection, forestry, transportation, public security, manual hand winch, fire fighting and other field sports.
click & send an product inquiry to IKSONIC team. Email: wingxsonic@gmail.com  Skype ID: wingxsonic    WhatsApp/Mobile/WeChat: +86-13370616532  , +86-15315489052    WeChat: taishanfu