IKSONIC Order Assessments and Feedback From Past Customers
IKSONIC Guarantee And Warranty
Do you have any references of past customers in the USA/Germany/Middle East that have used your services?
How do we know that what we receive is going to be with good quality and in working status?
Do you have a Guarantee or warranty? Any Testimonials from past clients?
These are the standard question our client always ask. We understand that it needs time to build the trust between two businessman for first business.
So we have collected some comments not only good but reliable and true story from our customer for your reference.
Hope it will help you reduce worry and go directly with order to save your time.
Our customer "E" paid the money for 30 pcs big silicone conveyor belts. As this is the repeat customer, they paid soon after getting the price.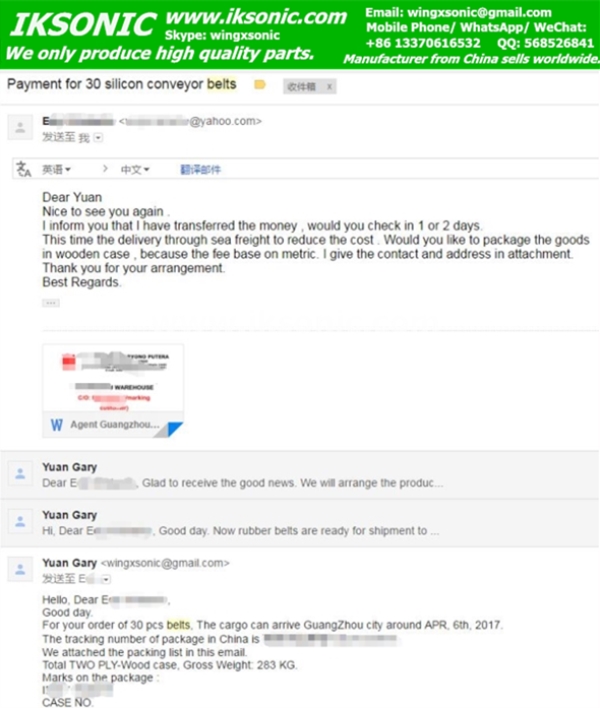 Positive Feedback:
Our customer "angie" paid for one small order: 250 meters silicone rubber cord with diameter 14 mm.
We do serve every customer with the same patience even if the order is very small.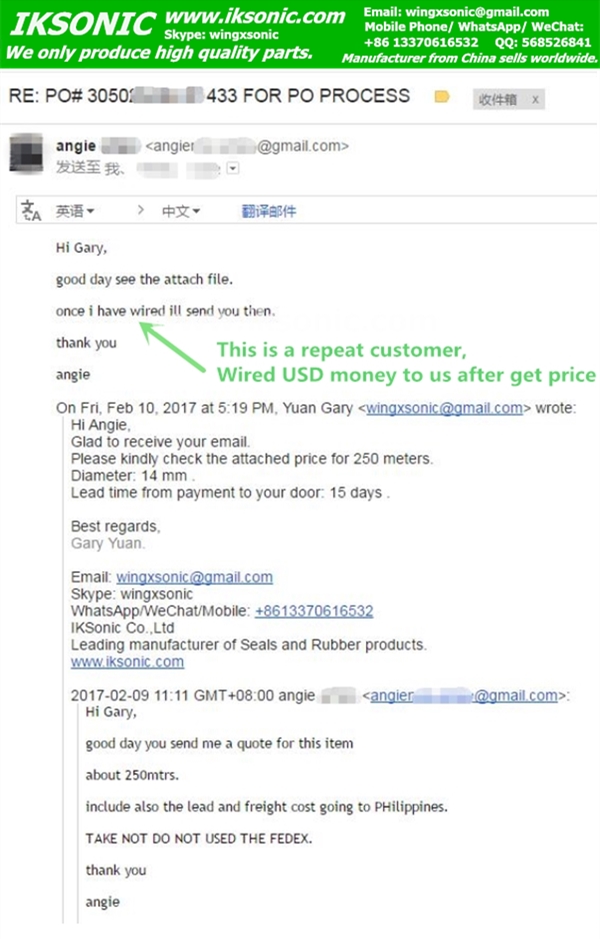 This is the bank slip from one repeat customer, our customer send the USD money to our export agent company.
This export agent company deal with the USD bank wire transfer payment and export.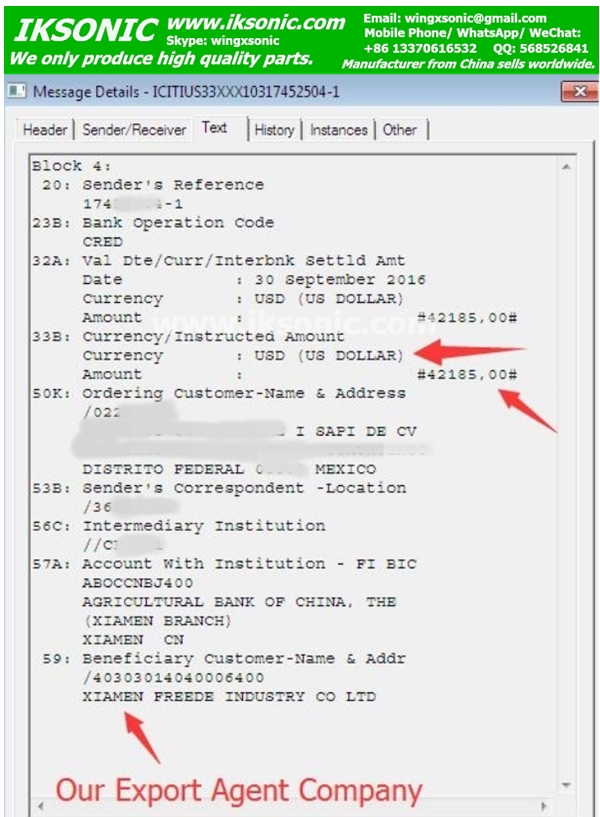 From the upon pictures, you could find that we are the real manufacturer with good quality.
Please just send one inquiry on this webpage or email us.
click & send an product inquiry to IKSONIC team. Email: wingxsonic@gmail.com  Skype ID: wingxsonic    WhatsApp/Mobile/WeChat: +86-13370616532  , +86-15315489052    WeChat: taishanfu