PTFE seal (Teflon seal ) provided by IKSONIC  for a full range of product applications and design.
It has many advantages:
exceeded heat resistance (up to 500 ° F / 260 ℃).
It is designed for applications chemical resistance.
For application which requires that food safety classification.
Excellent chemical resistance and lubricity fluoropolymer.
Low coefficient of friction and release properties, and is chemically inert.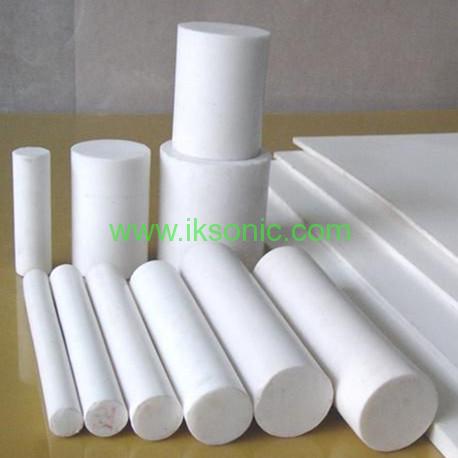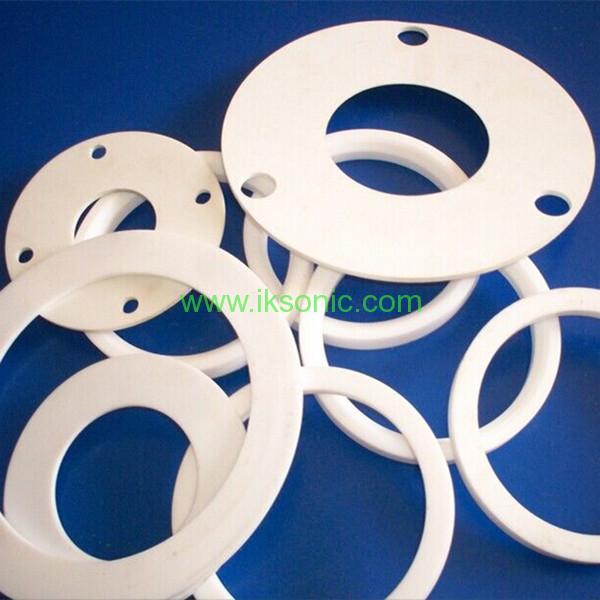 PTFE Gasket teflon gasket washer- Many stock for standard sizes washer gasket. Fast delivery for custom designed washer.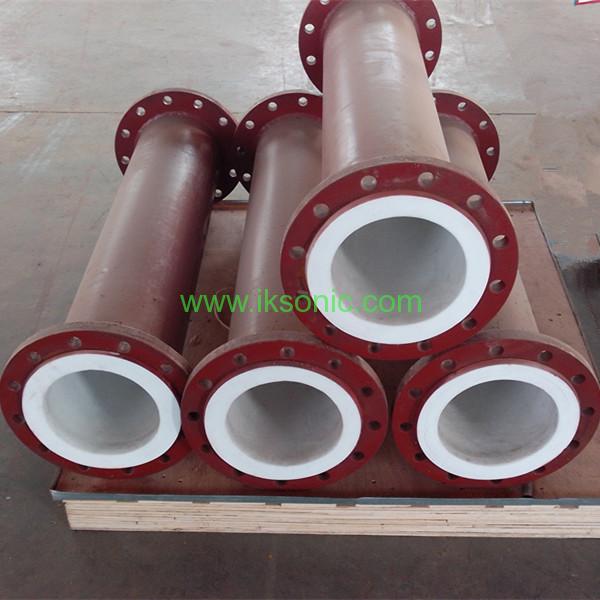 PTFE-lined Steel Pipe with plastic pipe corrosion Plastic-lined inside steel pipe chemical resistant
PTFE Diaphragm teflon Diaphragm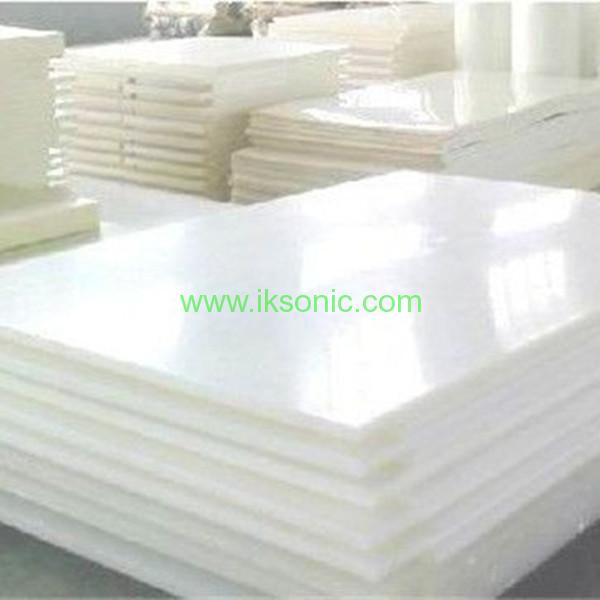 PTFE sheet teflon sheet and High quality of PTFE Film  – available in full sheets and rod lengths plus cut to size from huge stock with fast delivery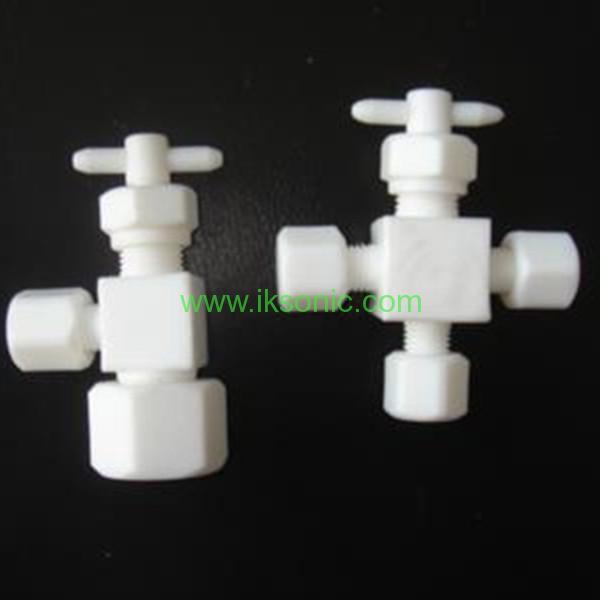 Custom design PTFE parts manufacturer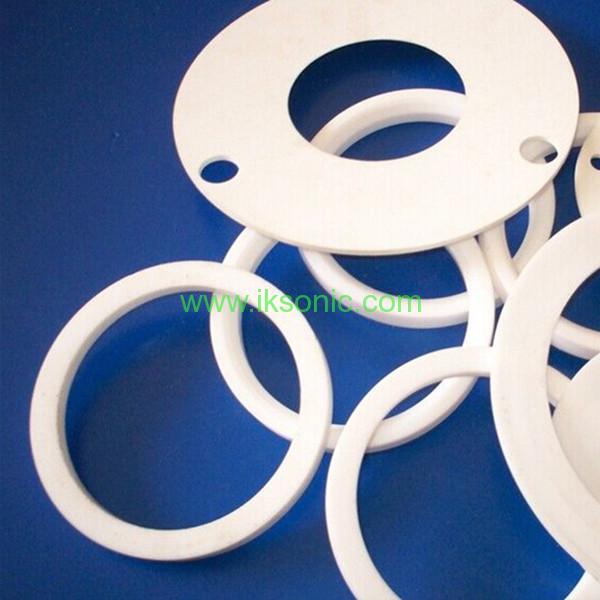 PTFE o ring teflon seal ring. Good sealing result. Many stock.
IKSONIC is the world's leading manufacturers for Fluoro-Plastic related products in China.
click & send an product inquiry to IKSONIC team. Email: wingxsonic@gmail.com  Skype ID: wingxsonic    WhatsApp/Mobile/WeChat: +86-13370616532  , +86-15315489052    WeChat: taishanfu
Advantage of PTFE polytetrafluoroethylene
Chemically inert
Excellent heat resistance (up to 260 ° C)
Low coefficient of friction
Excellent chemical resistance and corrosion resistance
Self-extinguishing
PTFE is widely used in many different industries:
Petrochemical and chemical processing: PTFE is the preferred material for gaskets, container linings, pump housings, washers, rings, seals, gaskets, diets and drilling components because it is corrosion resistant and chemically inert; almost all acids and coke And the function in the 500 degrees Fahrenheit environment is not affected.
Electrical applications: PTFE is one of the best known insulators. In the thin-walled part, it will be insulated to 500 volts per mil. If PTFE has a greater dielectric strength, there is a grade. It is often used for wire and cable wraps and separates the conductive surfaces in the capacitor. The thick-walled tight tolerance extrusion tube is the selected PTFE shape, where it is not possible to perform long-distance machining or long-distance tolerances. The perforated tube can be extruded. Fluoro-plastic can be processed into isolated insulators, as well as many different types of high voltage packages for electrical components.
Semiconductor industry: PTFE is inert, its operating temperature range of 350 degrees Fahrenheit to 350 degrees Fahrenheit. When making ultra-pure standards, it is used for chip manufacturing in a variety of materials selection materials, including quartz heater for the packaging device.
Food, Beverage and Pharmaceuticals: Vitamin PTFE is approved by the Food and Drug Administration for the food, beverage, cosmetic and pharmaceutical industries. Film and sheet made of inert, non-toxic sliding surface, no micro-organisms can grow small depression. Transfer parts – profiles, rails and sliders – can withstand baking and drying furnaces as well as high temperatures in other heating parts of food, cosmetics or pharmaceutical manufacturing processes.
Laboratory applications: PTFE pipes, pipes and containers are used in a variety of laboratory supplies due to their chemical resistance and inertness. No contaminants are attached to the surface.
Bearing pads: Glass-filled PTFE can be cut or stamped into bearing mats and will resist all weather-related degradation while maintaining an inert interface between different building materials such as steel and concrete.
Compounds: Various fillers can be mixed with PTFE base resins to enhance certain properties such as glass fiber, glass beads, carbon, graphite, molybdenum disulfide, bronze, etc.
PTFE does not melt; it can not be molded into a complex shape, but must be processed. PTFE is processed using standard mechanical woodworking and stamping equipment and tools. Most of the shape of the sales is slightly oversized, easy to trim and process the precise size.
Teflon® is a registered trademark of E.I. Du Pont De Nemours and Company used under License by Fluoro-Plastics, Inc. Only Dupont makes TEFLON®. 
Because it can be easily processed by all standard equipment , including the most advanced CNC machining equipment. You can use standard tools for cutting, drilling, milling and rotating PTFE. PTFE is typically processed to a tolerance of about ± 0.005 inches. Although occasional stringent tolerances are required, they are not normal. PTFE is very flexible, which allows the machined part to meet most of the work size. Sometimes with a lower cost than the final machining precision. When a tolerance of 4 is required, a stress relief product must be used. IKSONIC provides a complete annealing service for our industry standard for manufacturing all stock shapes. Plus or minus 0.001 inch of tolerance can hold any shapes, these shapes have been properly annealed in our factory. IKSONIC.com has been unable to produce quantities from prototypes to produce impurities. IKSONIC have been manufactured and processed in fluoro-plastic for over 50 years. Contact IKSONIC.com with any design question or send its drawing by e-mail  and let's work for you for your work.
click & send an product inquiry to IKSONIC team. Email: wingxsonic@gmail.com  Skype ID: wingxsonic    WhatsApp/Mobile/WeChat: +86-13370616532  , +86-15315489052    WeChat: taishanfu